Staging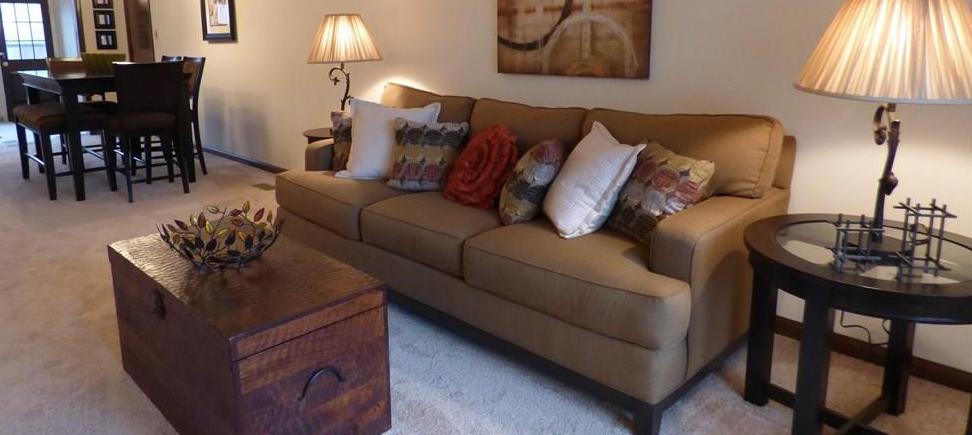 Why Stage

"A staged home will sell, on average, 17 percent higher than an unstaged home."
(US Housing and Urban Development)

"Sellers who spent $500 on staging recovered more than 343 percent of the cost when they sold their home."
(Homeagain.com)

Studies show that only 10 percent of home buyers can visualize the potential of a home no matter its condition, so it is critical that you present your home in its best possible light from the very first day it goes on the market. That is where Restate Home Staging and Design can help. Restate's home stagers know exactly what to remove, what to add and how to rearrange your furniture and accessories so your home appeals to every buyer. And where necessary, we have the inventory required to complement your furnishings or to completely fill a vacant home if needed. Whether you are selling your home or simply giving it a new, updated look and feel, Restate is right for you.


Not Just for Sellers
There are many ways you can benefit from a Restate stager even if you aren't planning to put your house on the market.


Merging
Merging will help you bring together two homes seamlessly under one roof. Whether combining a his and hers into an ours, or bringing a parent into a child's home, finding the right mix that makes everyone feel welcome and included can be extremely challenging. Often, two or more very different tastes must function under one roof, and making that happen is a Restate specialty. A Restate stager will merge pieces of furniture and accessories from everyone living in the house to help create a cohesive, beautiful and functional home that appeals to everyone living there.


Renewing
This is often referred to as the "shopping at home" approach to redesign. A Restate stager will give your home an entirely new feel simply by using your own furniture and accessories in a new and surprising way. Without spending any money on new items, your home will feel brand new, updated and ready for the next phase of your life.


Final Touches
Do you have one of those odd corners in your home that you simply don't know what to do with? Does your master bedroom feel like it is missing something that you can't put your finger on? Are your walls bare because you simply don't know how to begin shopping for artwork? These are all situations that a Restate stager would love to help you resolve. No challenge is too small.


De-cluttering and Reorganizing
Perhaps your dream home is buried underneath all of your stuff and you just don't know how to dig your way out. A Restate stager can sort through the mess to find the jewel hidden beneath and can offer creative storage solutions to help easily keep your home as beautiful as the day they finish.